Looking for a great lil spot for a girlfriends get together or the perfect wedding cake? There is a sweet gem in the heart of The Village just waiting for you called Raspberries N Creme.
Raspberries N Creme offers a fun and whimsical ambiance complete with chandeliers and intimate cozy tables.  Flowers grace the tables and the funky bricks on the floor will have you thinking you've stepped into Paris right in the heart of OKC.
The Cafe offers dining choice options from cold to hot sandwiches and everything in between. Salads, finger sandwiches, chicken, melts, quesadillas and burgers are pepper the variety of choices available to satisfy your taste buds.
Not only does Raspberries N Creme offer dining pleasure, they are also well known for their wedding cakes, catering and box lunches.
Below are just a few samples of the incredible work that they are capable of achieving.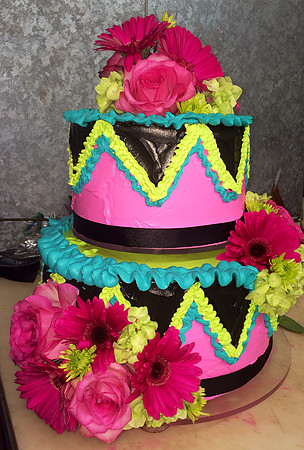 If you haven't stopped by Raspberries N Creme yet, head into The Village right on May in between Hefner and Britton or go here now for the address!