There's a fun and funky lil Mexican food restaurant called Green Chile Kitchen nestled along the Route 66 Highway that must be added to your list of food favorites. The unique blend of spices and combinations of flavors are like none you've tried before.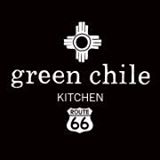 If you live in the Yukon area, this restaurant may be a familiar favorite, but for those that are in Oklahoma City, it is worth your drive to sample the offerings ranging from their specialty "Green Chile" queso, smoking fajitas, whole chicken dinner plate and many others.
Listen to this wonderful description of what green chile is all about from their own words:  
"Chile is the defining ingredient of this regional cuisine. Red and green chile is native to New Mexico, and is harvested each fall at different times of ripeness. Green chile, which is picked earlier than red, is considered a super food by some, containing more vitamin c than citrus fruit, and creating a "high" similar to the endorphins produced when exercising.
We use Bueno chile in all our dishes, which has been owned and operated by the Baca family since 1951."
Is your mouth watering yet? Here's an insider tip…when the fall season hits….order the pumpkin pie. You won't be disappointed. In fact, it is almost a guarantee that you will be ordering your Thanksgiving pies from Green Chile Kitchen, just another wonderful service they offer! Don't forget they offer catering options as well.
Green Chile Kitchen is located at 12 East Main Street in Yukon, Oklahoma
Please Note: Closed on Mondays. Open Tues-Sat 11 to 9 pm and Sunday 11 to 4